Order Stamp Issues and Memorabilia
By Phone: 876-364-6662
By email:  philatelicunit@jamaicapost.gov.jm
Online:     COMING SOON
Overseas Collectors
Remittances should be made by International United States of America and Canadian Money Orders, Euro currency or certified cheques and should include the cost of return postage by air.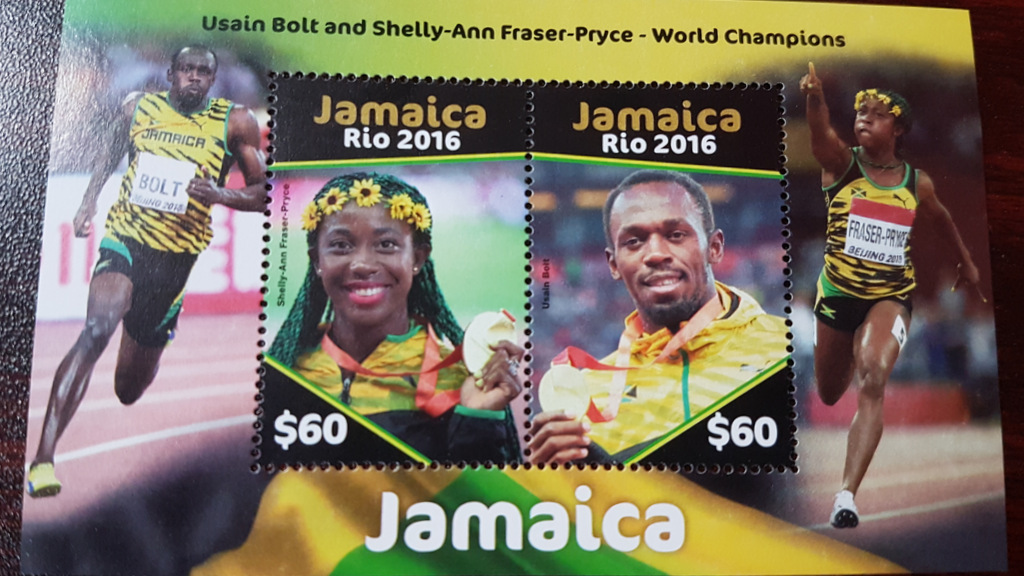 Rio 2016 Stamps and Memorabilia Catalogue
WHAT IS PHILATELY?
Philately is the hobby of collection and study of postage stamps, postmarks, stamped envelopes, postal history and just about anything related to the postal system. Stamps record a range of areas in social life, national and global history, architecture, horticulture and much more.
 Jamaica Post Philatelic Bureau
Join our mailing list and receive notification of new releases, opportunities to purchase or exchange rare stamps.
Contact Us
Email: philatelicunit@jamaicapost.gov.jm
Tel: (1876) 922-9440 Ext: 2002 & 2028
Mobile: (1876) 364-6662
Address: 6-10 South Camp Road
Central Sorting Office
Kingston, Jamaica
West Indies
Services Provided
Standing order
Order on Request
Mailing List
Counter services are offered at the following Post Offices.
| | |
| --- | --- |
| Central Sorting Office | 6-10 South Camp Road Kingston |
| Liguanea | 115 Hope Road Kingston 6. |
| Ocho Rios | 34 Main Street, Ocho Rios, St. Ann |
| Montego Bay #1 Post office | 1 Meagre Bay Road |
| Negril Post Office | West End Road, Negril Westmoreland |
| Norman Manley | Norman Manley International Airport, Kingston |
| Port Antonio | 1 Gideon Avenue, Port Antonio, Portland |