Profiles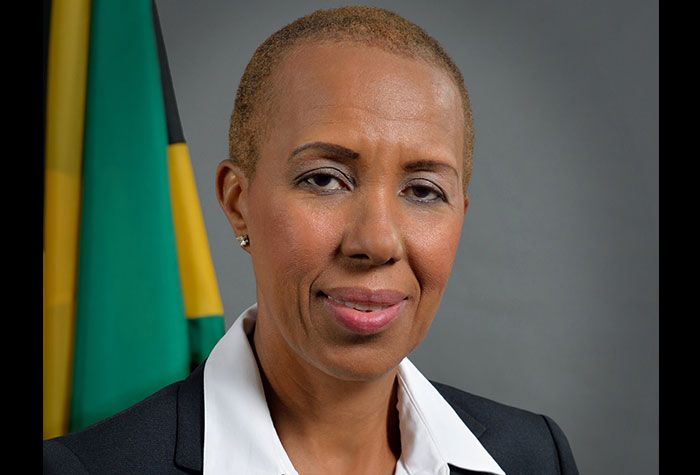 The Honourable Fayval Williams
Minister of Science, Energy and Technology
The Honourable Fayval Williams assumed the position of Minister of Science, Energy and Technology on February 14 th , 2019.

Minister Williams is passionate about science and technology and the exponential growth and national development that can be achieved when it forms part of the everyday ethos of a people.
She is committed to igniting within Jamaicans a spirit of innovation around technology and an excitement for science that becomes a fundamental element of the workforce.

The Minister also recognizes the incredible role of sustainable and affordable energy in fuelling the economy and lifeline of a nation. In so doing, Minister Williams engenders to create the policies, strategies, projects and programmes to realize this vision.

The Honourable Fayval WIlliams is a Chartered Financial Analyst (CFA) by profession. She has an MBA with concentration in Finance from the Wharton Business School at the University of Pennsylvania and a BA (cum laude) in Economics from Harvard University in Cambridge, Massachusetts.

Mrs. Williams was elected Member of Parliament for St. Andrew Eastern in the 2016 general elections and was the former Executive Director of Kingston Properties Limited.

Prior to Kingston Properties, Mrs. Williams served as Chief Investment Officer of JMMB Limited from March, 2005 to September, 2007 with investment responsibilities spanning the trading department, investment research, and pensions. Also, during the period September 2002 to February 2004, Mrs. Williams consulted with JMMB in the areas of market risk management and investment research where she led that company's efforts to develop investment research capabilities. Mrs. Williams also served as the Head of the Valuation and Pricing team for JMMB's public offering.

In 2004, Mrs. Williams consulted with the Financial Services Commission (FSC) in the area of Research and Policy. Prior to returning to Jamaica, Mrs. Williams was Senior Vice President at
Putnam Investments, in Boston, a top-10-global mutual fund manager. Her investment experience also includes approximately five years as Vice President at Wellington Management Company in Boston, Massachusetts. Prior to Wellington, she was a Fixed Income Analyst at Northwestern Mutual Life Insurance Company in Milwaukee, Wisconsin, working as a member of the team that provided macro-economic and market input for both the strategic and tactical portfolio decisions.

Mrs. Williams also gained experience at the Equitable Real Estate Investment Management in Chicago, Illinois. While there, she performed valuation analysis on commercial real estate
properties. She also worked as an Information Systems Analyst for Morgan Stanley, an American multinational financial services corporation that provides securities products and services to
customers, including corporations, governments, financial institutions, and individuals.

Her expansive experience in investments spans a broad cross-section of industries and will aid in inviting the right partnerships and strategic investments to see the growth of the nation's science
and technology sectors as well as create the path toward a modern, efficient, diversified and environmentally sustainable energy sector.
The Board of the Postal Corporation of Jamaica (Post Corp) remains focused on its mandate to effect the transformation of Jamaica's Postal Service into a profitable, modern and efficient entity.
Prof. Felix Akinladejo- Chairman
Donna Foster
Dr. Olivia McDonald
Joyce Young
Sherine Grant
Stephanie Abrahams
Cecil McCain
Prof. Sean Thorpe
Stanford Graham
Ryan Sterling
Richard Cargill